I learn by going where I have to go...

...welcome to my most recent endeavor of organizing thoughts, happenings, and art of all sorts.

my creations and art things are in my portfolio thru the art link on the left.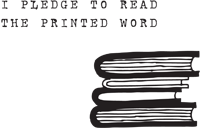 and also it's only just sinking in now, a week later, and there are so many more things i wish we'd done, i wish i'd savored it more, and i miss you so much, so much, so much, so much

la de da de da

FINALLY ; ) 

http://five element acupucture
an update of sorts

hi tumblings,

I know it's been a long time, but know I've been thinking of you. I started following lifewithautoimmune six years ago when I first was diagnosed with / treated for fibromyalgia, CFS, chronic migraines, endometriosis, PCOS and a host of subsequent health conditions. This blog was a…

People with tinted glasses for migraines/photosensitivity, do you have a pair of regular lenses AND tinted lenses or do you just wear the tinted ones all the time?

Anyone want to weigh in on this?

I take off my glasses, curl up in a ball, shut the curtains, put on my lavender eye pillow and hope to god it passes soon.