I learn by going where I have to go...

...welcome to my most recent endeavor of organizing thoughts, happenings, and art of all sorts.

my creations and art things are in my portfolio thru the art link on the left.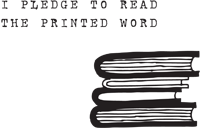 http://fuckyeahsexeducation.tumblr.com/post/93262986573/doula-a-birthing-attendant-who-is-professional

THIS JUST MADE ME SO HAPPY! GO DOULAS GO!

Doula: A birthing attendant who is professional trained in childbirth who provides emotional, physical and informational support to the pregnant person who is expecting, is experiencing labor, or has recently given birth so that they have a positive experience. There are birth doulas, postpartum…

i was literally just lying in bed thinking "oh my god, i am so inexplicably sad right now, it feels like ive been hollowed out and am going to be sick" and then i sat up like "wait. thats hunger. i have yet to eat dinner"

SO REAL. this is why we wait until after the SO and I have nommed before figuring out what to do with ourselves

"At 19, I read a sentence that re-terraformed my head: "The level of matter in the universe has been constant since the Big Bang."
In all the aeons we have lost nothing, we have gained nothing - not a speck, not a grain, not a breath. The universe is simply a sealed, twisting kaleidoscope that has reordered itself a trillion trillion trillion times over.
Each baby, then, is a unique collision - a cocktail, a remix - of all that has come before: made from molecules of Napoleon and stardust and comets and whale tooth; colloidal mercury and Cleopatra's breath: and with the same darkness that is between the stars between, and inside, our own atoms.
When you know this, you suddenly see the crowded top deck of the bus, in the rain, as a miracle: this collection of people is by way of a starburst constellation. Families are bright, irregular-shaped nebulae. Finding a person you love is like galaxies colliding. We are all peculiar, unrepeatable, perambulating micro-universes - we have never been before and we will never be again. Oh God, the sheer exuberant, unlikely face of our existences. The honour of being alive. They will never be able to make you again. Don't you dare waste a second of it thinking something better will happen when it ends. Don't you dare."
"What if you wake up some day, and you're 65, or 75, and you never got your memoir or novel written; or you didn't go swimming in warm pools and oceans all those years because your thighs were jiggly and you had a nice big comfortable tummy; or you were just so strung out on perfectionism and people-pleasing that you forgot to have a big juicy creative life, of imagination and radical silliness and staring off into space like when you were a kid? It's going to break your heart. Don't let this happen."
http://cwnerd12.tumblr.com/post/86946597018/lacigreen-i-want-to-address-what-i-think-is-a

I want to address what I think is a really important point that few of you have messaged me about: the fact that all the coverage saying elliot killed people because he's "mentally ill" is incredibly stigmatizing.

This was originally a big part of my video — but then this…

to the rescue: protein bar, explosions in the sky, perth, texts from boy, softer world.