I learn by going where I have to go...

...welcome to my most recent endeavor of organizing thoughts, happenings, and art of all sorts.

my creations and art things are in my portfolio thru the art link on the left.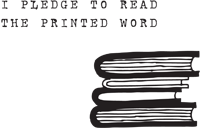 We need to talk about Anne Frank

"Anne Frank is not a prop. She is not a symbol, she is not a teenager who happened to die of an illness, and she is not one of the canonical Jewish male survivors. She is one of many millions of Jewish women and girls who were industrially murdered like livestock, incinerated, and left in an unmarked grave. That is the story of the Holocaust of European Jewry, and that is the story of the persecution and murder of all Europeans (the disabled, Romani, Irish Travelers, homosexuals, Jehovah's Witnesses, Communists) who failed to fit into Nazi racial and ideological constructs.

And we would all do well to remember that."

historicity-was-already-taken:

As of this writing, John Green's The Fault in Our Stars has sold over one million copies, and holds a place on several bestseller lists. The film adaptation of the book has made over two hundred million dollars in the domestic and foreign market. The book and the movie tell the story of two…

http://fuckyeahsexeducation.tumblr.com/post/93262986573/doula-a-birthing-attendant-who-is-professional

THIS JUST MADE ME SO HAPPY! GO DOULAS GO!

Doula: A birthing attendant who is professional trained in childbirth who provides emotional, physical and informational support to the pregnant person who is expecting, is experiencing labor, or has recently given birth so that they have a positive experience. There are birth doulas, postpartum…

i was literally just lying in bed thinking "oh my god, i am so inexplicably sad right now, it feels like ive been hollowed out and am going to be sick" and then i sat up like "wait. thats hunger. i have yet to eat dinner"

SO REAL. this is why we wait until after the SO and I have nommed before figuring out what to do with ourselves

"At 19, I read a sentence that re-terraformed my head: "The level of matter in the universe has been constant since the Big Bang."
In all the aeons we have lost nothing, we have gained nothing - not a speck, not a grain, not a breath. The universe is simply a sealed, twisting kaleidoscope that has reordered itself a trillion trillion trillion times over.
Each baby, then, is a unique collision - a cocktail, a remix - of all that has come before: made from molecules of Napoleon and stardust and comets and whale tooth; colloidal mercury and Cleopatra's breath: and with the same darkness that is between the stars between, and inside, our own atoms.
When you know this, you suddenly see the crowded top deck of the bus, in the rain, as a miracle: this collection of people is by way of a starburst constellation. Families are bright, irregular-shaped nebulae. Finding a person you love is like galaxies colliding. We are all peculiar, unrepeatable, perambulating micro-universes - we have never been before and we will never be again. Oh God, the sheer exuberant, unlikely face of our existences. The honour of being alive. They will never be able to make you again. Don't you dare waste a second of it thinking something better will happen when it ends. Don't you dare."